May 22, 2009 posted by admin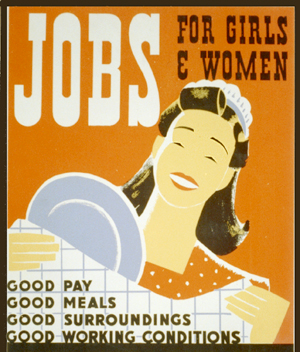 What is the impact of the financial crisis on women? How effective are current responses? These questions swirl around the office daily at NCRW. Which is why we hosted a blog forum here on The Real Deal addressing the stimulus package [2]. Domestically, the government stimulus package has had mixed results, particularly for single mothers [3]. Internationally, especially in the emerging economies, we are yet to grasp what the effect is. Layoffs have become a daily occurrence. In this whirlwind of bad news, Deborah Siegel keeps us sane by reminding us to keep a healthy perspective [4].
If you are craving a fresh perspective (and maybe a little hope?) don't miss our fabulous panel on Investing in Women and the Economy at NCRW's Annual Conference [5]. We will be joined by top experts who have promised to deliver a healthy dose of analysis, debate, and maybe some ideas on how to get us out of this mess. Join Caren Grown, Bard College [6]; Nancy Folbre, University of Massachusetts, Amherst [7]; Ipek Ilkkaracan, Istanbul Technical University [8]; Mia Herndon, Third Wave Foundation [9]; Francine Moccio, Institute for Women and Work, Cornell University [10]; and Radhika Balakrishnan, Marymount Manhattan College [11].
Because we're all anxious to get started on cleaning up our economy, we simply can't wait until June 11th to start this discussion. Let's start talking now! We would love to hear your concerns and questions about the economy and its impact on women. We look forward to seeing you at our conference [5] in June!